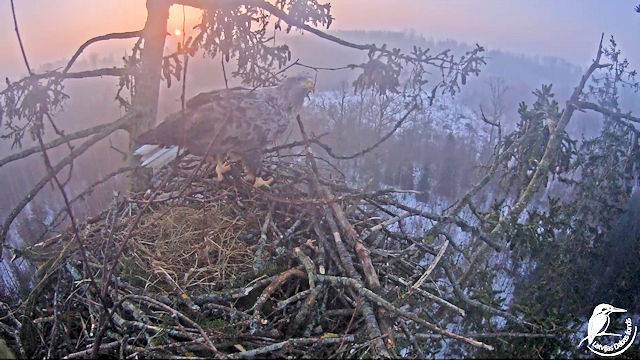 Latvian Birds of Prey Webcams
When large raptors are in flight, they're a majestic sight as they swoop over forests and water. These birds of prey live cams streaming from Latvia, don't show them off at their best though as they're all focused on nests.
Whether they're sea eagles or chicken hawks, once they land on their nests of twigs, these birds change from elegant fliers to high-stepping clodhoppers with a very ungainly strut. When you're an egg in that nest, life can be pretty precarious until you hatch, grow some feathers and learn how to flap your wings. That can take a chick anywhere up to three months so keep coming back to to make sure you don't miss any of their incredibly momentous first flights.