View Marina. (Opens in a new window).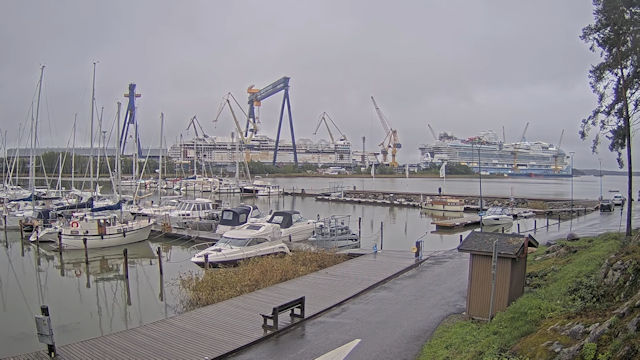 We're aware of an issue with this stream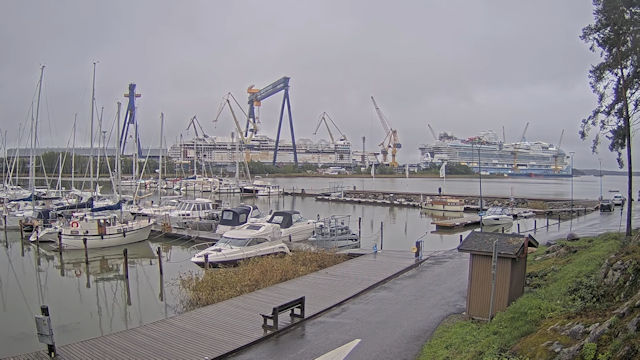 Raisio Marina and Science Park Construction Webcams
These two webcams streaming from Raisio in southwestern Finland are what you could call a complete contrast.
On one you'll get a close up look at the boats moored in Raisio marina backed by cruise ships anchored in the port. It makes for pleasant viewing especially if you're into yachts and ships or anything to do with maritime activities. On the other hand, the second cam is focused on a building site where not a lot happens over the weekend. If you want to see some construction action, visit the cam during Finnish builder's working hours. On week days there's plenty to see, but come Saturday everyone has clocked off and are probably busy spending their hard-earned wages in the town's Mylly Shopping Centre where there's a time-consuming hundred and fifty shops to browse around.