We're aware of an issue with this stream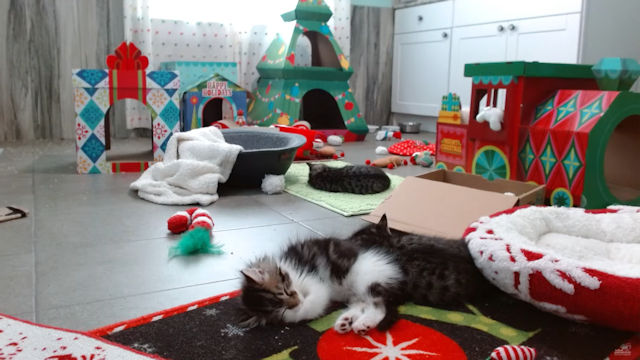 The Kitkat Playroom in Woodbury
This could well be one of the cutest cat webcams you can view, but behind the cuteness is a sad story and a lot of hard work for the volunteers of the Kitkat Playroom in Woodbury, New Jersey.
The kittens you can see on this live feed have been hand-raised from tiny as the Kitkat Playroom cares for newly born kittens that have been orphaned for one reason or another. Believe it, bottle feeding a baby kitten is no laughing matter, they may purr when they get fed their bottles of milk, but they also like to dig in their claws.
They soon grow though and can start to lap on their own which is when all the real fun starts. Don't expect too many cat antics though as one thing kittens really like to do is take lots of little cat naps.