We're aware of an issue with this stream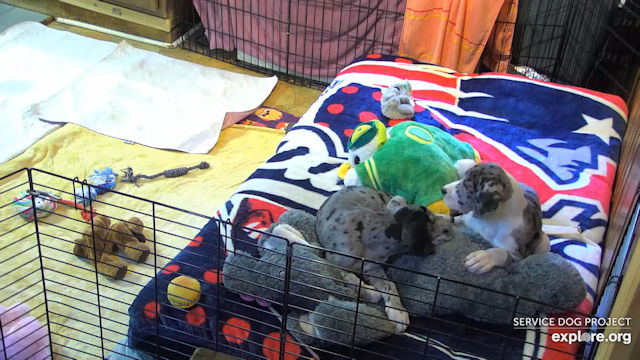 Great Danes at the Service Dog Project
There's an old saying that goes something like – good things come in small sizes. Well, that might be true when these puppy Great Danes are born, but they're a breed that don't stay small for long. Are they still good when they grow? No, these Great Danes are better than good, they're amazing.
On these puppy webcams, streamed by Explore.org, you can watch these incredible dogs go from the size of a chihuahua when they're first born to that of a donkey by the time they're six months old. The fact they develop fast isn't what makes these four-legged snuffle mutts so special though.
These pups are being trained from a young age to be working dogs. When they're mature enough and have learnt the ropes, they'll be homed with a service veteran suffering from PTSD – Post Traumatic Stress Disorder. Curative company really doesn't get better than these ginormous and very loving beasties.