We're aware of an issue with this stream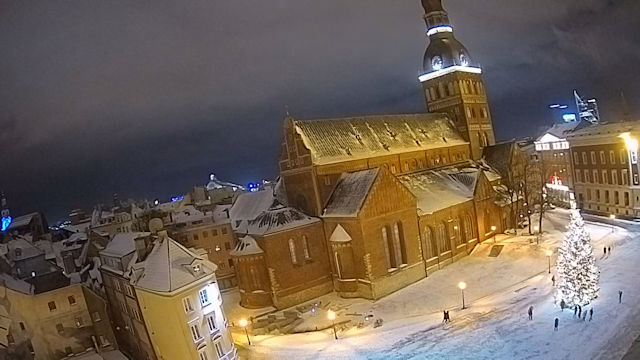 Riga Live City Webcams
Take a mini-tour of Riga, the capital of Latvia, with these super live feeds from the Riga City webcams. They leave no corner unexplored.
Start with the panning camera to see Riga across the broad sweep of the River Daugava, then cross the impressive Vanšu Bridge and head to the city squares. You'll find historical buildings like the House of the Blackheads – which has nothing to do with facial pimples – the KGB Museum, the lofty spires and turrets of Riga Castle and a plethora of churches.
Take a peep, but then leave viewing the Livu Square webcam until later. This quiet, Gothic-looking plaza is hiding some very sophisticated clubs and bars that are the center of Riga's nightlife. It's amazing how a place can change when darkness falls.