We're aware of an issue with this stream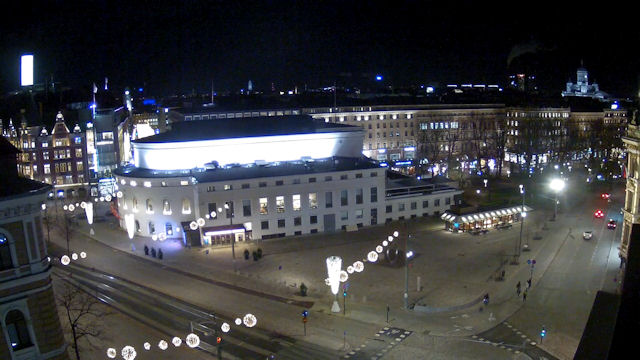 Erottaja Square Webcam
Explore the very heart of Finland by taking a look at this live feed from the Erottaja Square webcam in Helsinki.
Erottaja Square is much more than an open space amid the urbanity of Finland's capital city. When it comes to calculating how far other Finnish cities are from Helsinki, the measuring starts in Erottaja Square as it's the designated zero point.
There are many museums in the vicinity of Erottaja Square and one of the most visited is the Fire Station Museum. People head there to admire the station's ornate 19th century architecture, browse the exhibits and to climb the steep stairs of the fire tower to see Helsinki below.
Save your breath and a bad case of aching legs by viewing the Erottaja Square webcam instead. The views are just as good from the cam as from the top of the tower.