We're aware of an issue with this stream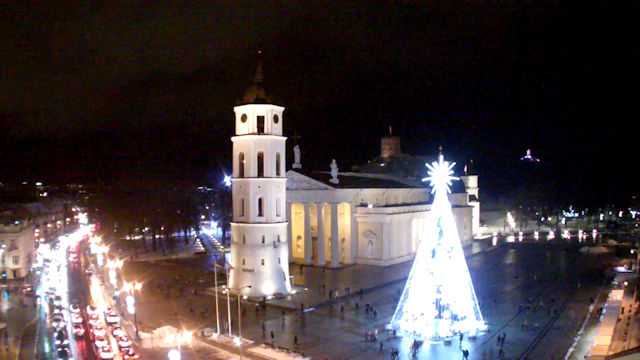 Vilnius Webcams
Part modern and part medievally Gothic, Vilnius, the Lithuanian capital, is a fascinating city to tour by webcam.
Intersected by the meandering Neris River, Vilnius has a surplus of castles, monasteries and monuments relating to its turbulent history. It's regeneration is notable in its ultra-modern city center full of recently constructed skyscrapers which include the shiny, steel-gray, five hundred foot high, Europa Tower. There's nothing Gothic about it – apart from its color.
There's one thing that hasn't changed over the decades in Vilnius though and that's the way the locals shop. If you can't find the food stuff you're looking for in the century-old Hales Marketplace, you won't find it anywhere. When it comes to buying Lithuanian delicacies traditional is always best!