We're aware of an issue with this stream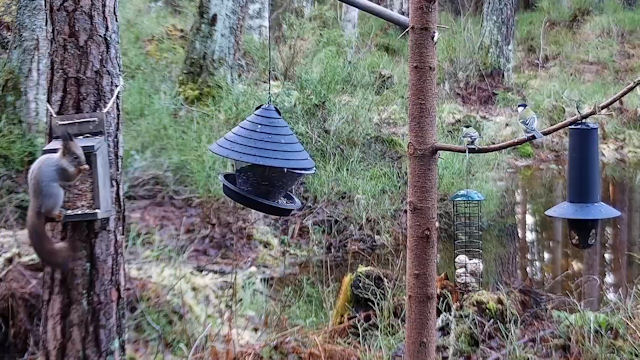 Nuuksio Forest Feeder Cam
Learn about the feeding habits of woodland creatures with the Nuuksio Forest Feeder webcam. You'll be captivated from the word go.
This live feed from the Nuuksio Forest Feeder is transmitted from the Nuuksio National Park in Finland. These thirty-five square miles of protected territory are less than an hour's drive from Helsinki, but a world away environmentally. It's an area of rocky gorges, burbling brooks and boggy land with a dense covering of pine and spruce trees.
The Nuuksio National Park is the natural habitat of one of Finland's cutest, but very elusive creatures, the Siberian Flying Squirrel. Don't blink if you're viewing the Nuuksio Forest Feeder webcam at dusk and you might just see one gliding in to feed.