View Market Square. (Opens in a new window).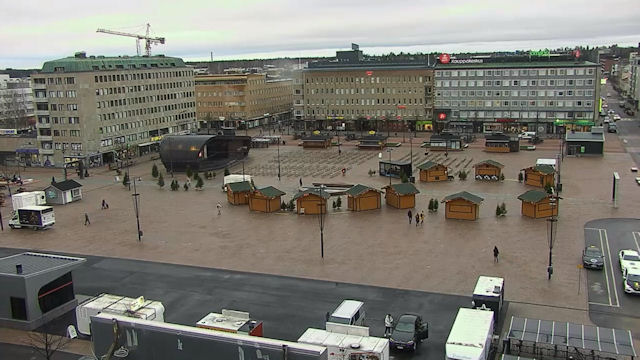 We're aware of an issue with this stream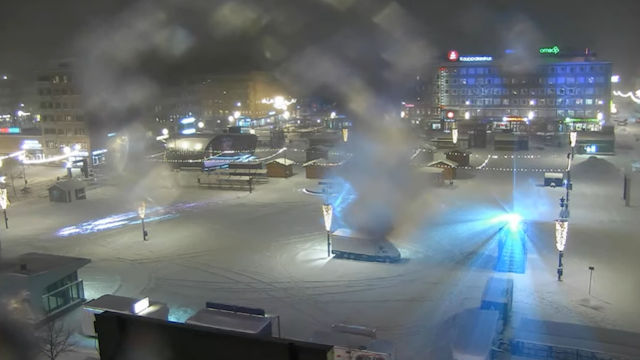 Joensuu Market Square Webcam
Take a look at the Joensuu Market Square webcam to get an insight into how Finnish folk shop and party. It's enlightening!
Joensuu is a lakeside city in the south-eastern region of Finland. When the residents of Joensuu aren't out enjoying recreational activities on the beautiful pine-forested and island-studded Lake Phyhaselka, they'll be browsing the stalls.
One of the best times to join the live feed from the webcam in Joensuu Market Square is at Christmas or when there's a big event like a musical festival taking place on the market's central stage.