We're aware of an issue with this stream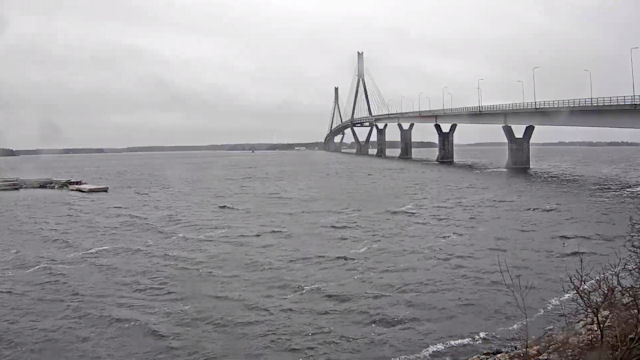 Replot Bridge, Korsholm
No addict of bridge architecture will be able to resist this live feed from the Replot Bridge webcam. This bridge is truly a work of constructional art.
Replot Bridge is an elegant cable-stayed bridge connecting the Finnish island of Replot to the mainland. The three and a half thousand foot long bridge stretches over the Gulf of Bothnia between Replot and Korsholm and is Finland's longest bridge.
Construction of the Repost Bridge started in 1994 and wasn't completed until four years later. It took a lot of perseverance and man hours to put up the Repost Bridge's two, two hundred and seventy foot high supporting pylons. You can appreciate all the work that went into it by viewing the end result via the Replot Bridge webcam streaming from Korsholm.