We're aware of an issue with this stream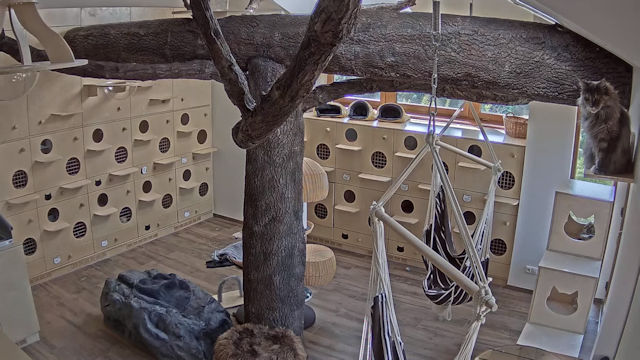 Cat Inn Hotel near Prague
Cats need holidays as much as humans and as you can tell from this cat hotel webcam, they like to have them in style too.
This webcam is streaming from the Cat Inn Hotel in the village of Dolní Jirčany which is near Prague in Czechia.
As you'll see on the feed these cats get totally pampered during their stay, have their own sleeping box and a huge tree to climb for when they get tired of cat napping the day away or swinging in the hammocks. Lucky cats and our guess is, they don't miss their pet parents one little bit.