We're aware of an issue with this stream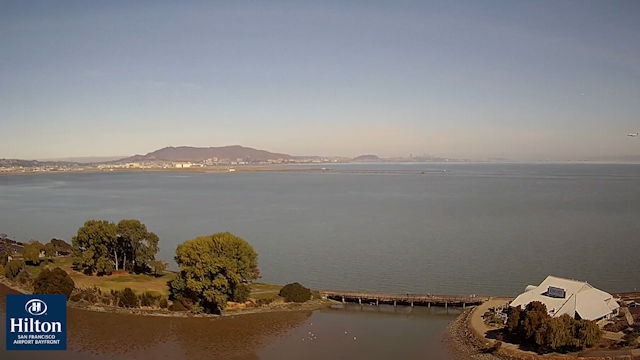 San Francisco Airport Bayfront Webcam
You'll get some super scenic views of San Francisco Bay with this webcam streamed by the Hilton Hotel Company.
The cam is located on the fifteenth floor of the San Francisco Airport Bayfront Hotel and as well as being a pleasant view, you can see directly what the weather is like and keep an eye on the local tidal movements too.
This cam is not so great for anyone who wants to watch the air traffic at San Francisco International Airport coming and going though – unless you like your views of planes taking off and landing in miniature. Still at least you know what the views from the hotel windows would be like if you stayed there. Verdict? Not too shabby at all.