We're aware of an issue with this stream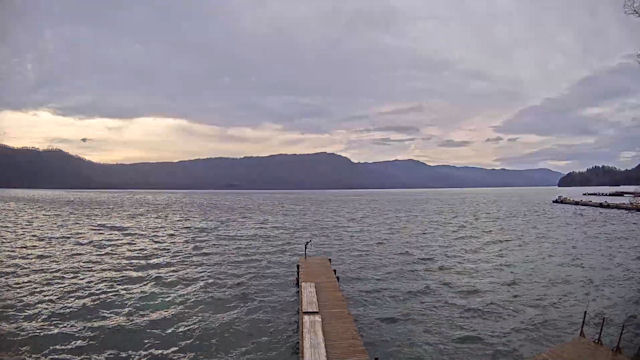 Lake Towada, Honshū
Japan is a country renowned for its amazing countryside. It doesn't get more scenic than Lake Towada on the island of Honshu. Take a look at the Lake Towada webcam and you'll also be getting a sneaky peak at the Towada-Hachimantai National Park too.
The super blue waters of Lake Towada fill not one but two volcanic craters that are surrounded by forested mountains. Covering a surface area of just under twenty-four square miles, it's the largest lake on Honshu. It's also the third deepest in Japan with a lake bed over a thousand feet below the surface in places.
Lake Towada becomes a major tourist attraction and really draws the crowds when Autumn turns the trees on the lakeside to multiple shades of burnished gold. Click into the Lake Towada live stream then and you'll be able to spot the wakes of the boat cruises as they navigate from shore to shore.