We're aware of an issue with this stream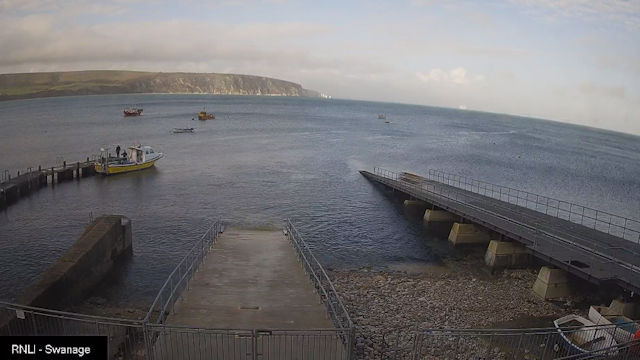 Swanage Lifeboat and Station Webcams
If a lifeboat is being launched then it's never for a good reason unless it's a practice run. Fingers crossed you won't see the Swanage lifeboat sliding down the ramp on this webcam for any other purpose.
Swanage is a town on Great Britain's south coast that, even though it's a seaside resort with excellent beaches, has a great pier and off-shore limestone cliffs to rival any Greek resort, often gets overlooked in the popularity stakes for larger resorts nearby.
While you don't want to see the lifeboat being launched on a rescue mission, you won't want to miss the Swanage regatta at the end of July. It's part of the town's annual carnival celebration and truly, a sight for sore eyes.