View Sheringham Seafront. (Opens in a new window).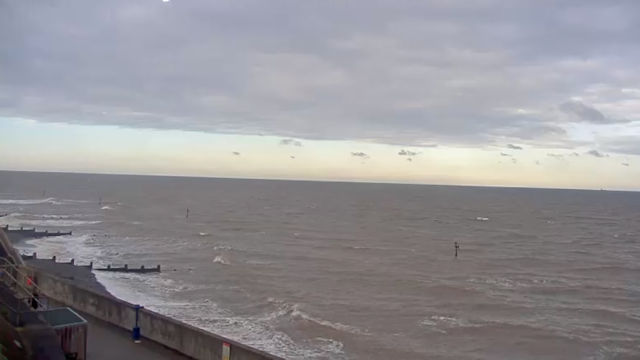 We're aware of an issue with this stream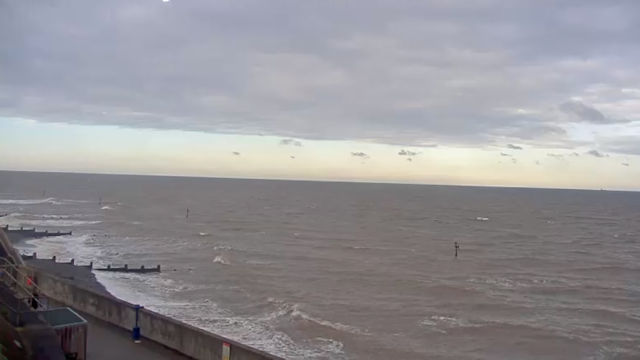 Sheringham Seafront Webcam
Is the tide in at Sheringham in Norfolk or is the tide out? If you're planning on getting in a spot of sea fishing, it's something you need to know. This webcam of the seafront at Sheringham will answer the question for you. 
See only shingle and the tide is high. See sand and it's low. Still best to check the tide tables before you go though in case they turn halfway through your fishing expedition.
Summertime is when the mackerel runs and so do the folks on the beach if you're not careful where you sling your hook. A great white spotted human can't be classed as the catch of the day. In winter you could be frying your own cod, skate or whiting after a few hours of patient casting. If not – there's always the nearest chippie on the way home.