We're aware of an issue with this stream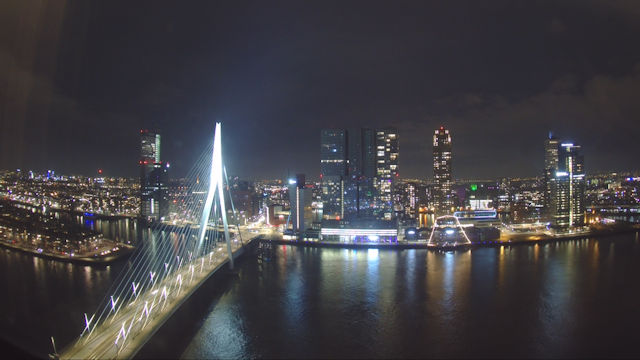 Rotterdam Webcam Views
The first place to come to mind when thinking of Holland is usually Amsterdam while Rotterdam often gets overlooked in favor of the more touristic city. That's a big mistake when Rotterdam has so much going for it. 
Take a virtual tour of Rotterdam with these webcams and you'll discover a port city with a maritime history longer than the New Waterway shipping canal. In Rotterdam you can forget photos of archaic bridges with cycles padlocked to them. Rotterdam's bridges are totally modern with stunningly unique designs like the super-sleek, cable-stay Erasmus Bridge.
When you want to start the New Year with a bang the Dutch way, tune into this feed then and you'll see the Erasmus at the center of a sensational fireworks spectacular even Amsterdam has no chance of competing with.