We're aware of an issue with this stream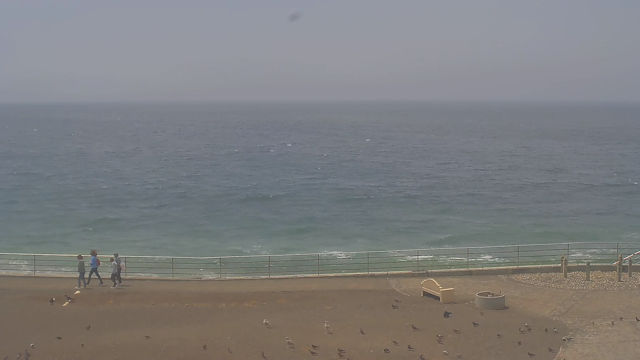 Sharp Park Beach in Pacifica
There's nothing wrong with the color on these live feeds from Sharp Peak Beach in the Californian coastal city of Pacifica, so don't start twiddling with the settings on your computer or mobile trying to readjust it.
Sharp Peak Beach is one of the few black sand beaches in North America. That's a natural phenomena caused by the presence of a substance called iron oxide magnetite.
It may not have a typical Californian stretch of golden sand, but Pacifica does possess all the other requisites for being a first class seaside resort. Think superb beach boulevard, a thousand foot long pier and Mori Point, a bluff surrounded by over a hundred acres of outstandingly scenic parklands. When you've got all that and a perfect climate with almost permanent sunshine, who needs the sand to be golden?