We're aware of an issue with this stream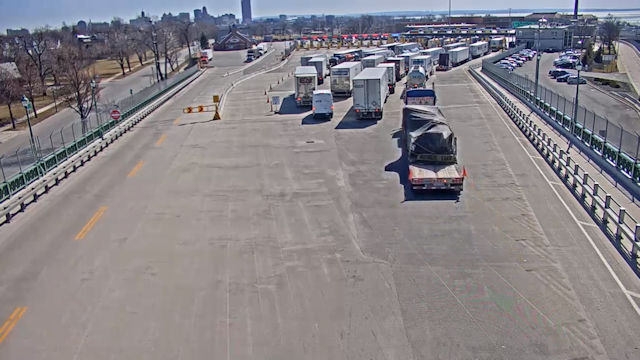 USA & Canada Border Cameras at Peace Bridge
When you're heading into Canada from the US out of the state of New York, or vice versa, you'll more than likely be heading through Buffalo and over the Peace Bridge.
It's not such a great divide to cross, but border controls can often eat into the time you've scheduled for the trip. With these USA and Canadian Peace Bridge border webcams, you can check out the queues on either side before you get there.
They won't help a lot if there is a backup of cars and trucks waiting to go through, but at least you'll know what sort of wait you're in for before making the trip across the Niagara River. Don't forget to have your toll fee ready as waiting for change from a hundred dollar bill will slow you down more.