We're aware of an issue with this stream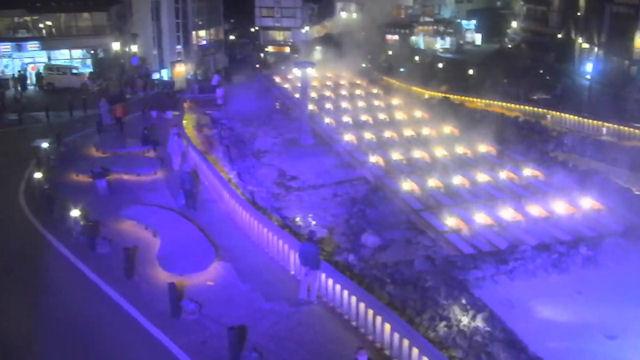 Yubatake Onsen (Hot Springs) in Kusatsu
Immerse yourself in the rituals of Japanese culture by visiting the webcams of the Yubatake Onsen in Kusatsu. They're definitely something to get steamed up about.
Kusatsu, a mountain resort town in central Japan, has developed around the site of this natural hot spring. The spring, or onsen, bubbles constantly divulging thousands of litres of sulphuric-smelling hot water per minute.
Open day and night, there's always a queue of people waiting to take a dip in the Yubatake Onsen and benefit from the therapeutic qualities of the steamy thermal waters. Why not join them?