We're aware of an issue with this stream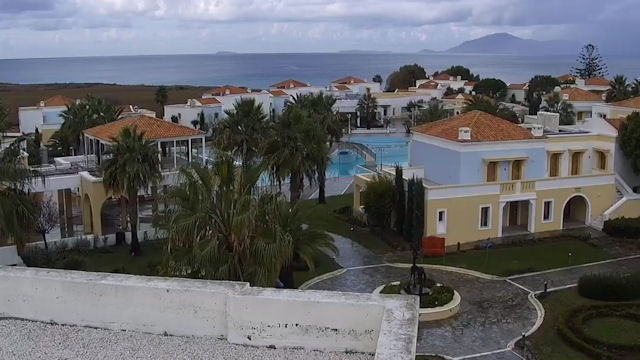 Sea Views in Mastihari, Kos
Don't be deceived by the peaceful sea views streaming through the Neptune Hotels webcam from Mastihari in Kos. There's plenty of excitement going on behind the cam.
Mastihari is a bustling resort town on the central west coast of Kos that knows how to make a holiday one long party. There's no quiet resting on the beach once the beach bars open. There's loud music all day to accompany the ouzo and mezes they serve.
After dinner in one of Mastihari's tavernas the Greek music blares out and the waiters stop work to put on an impromptu show of traditional Greek dancing to deafening cries of – Opa! It all adds to the holiday atmosphere.