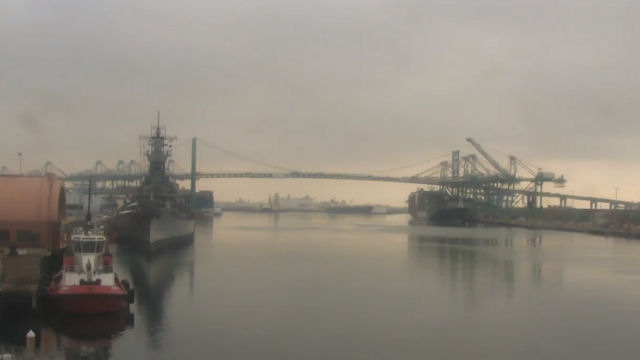 Port of Los Angeles Webcam
The port of Los Angeles is America's busiest port and this webcam will show you exactly that – much shipping action to be seen especially in daylight hours including container ships, cruise ships, massive cranes and the impressive Vincent Thomas Bridge inn the foreground.
20% of all cargo in the United States comes through this port and it supports over half a million jobs in the area! Yes, it's huge! Enjoy the frenetic pace of commerce on this great streaming cam.