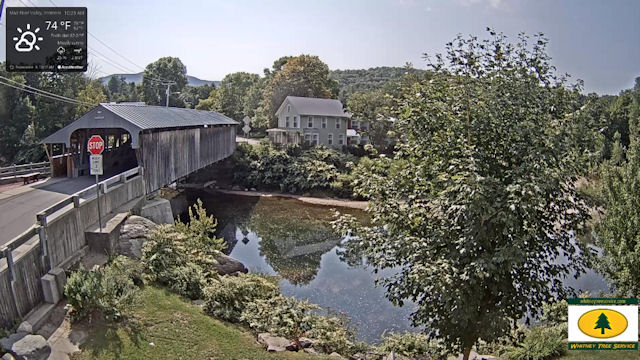 Mad River Valley Webcams
These webcams are a charming look into a different way of life in this part of Vermont. The river (yes, it's called the Mad River!) set the scene 200 years ago for the creation of the villages of Waitsfield and Warren where the communities developed farming and prospered until the attraction of the natural beauty brought in skiing and folks from cities looking for some respite.
The covered bridge camera is in Waitsfield and gives you a lovely genteel feeling of the way of life in the area. The other webcams are set in a nearby skiing resort and in the village of Warren overlooking the general store.