We're aware of an issue with this stream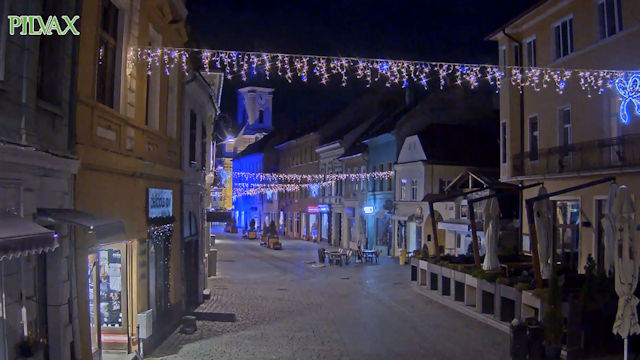 Brasov Webcams
Take a look at the town square live feed streamed here by seetransylvania.com and you may begin to doubt they can build anything straight in Brasov. Don't worry, they can, it's just a distorted camera angle that makes the clock tower look like the Leaning Tower of Pisa.
When it comes to construction in Brasov, they have it down to a fine art. In the city and the surrounding area there's some very impressive structures to prove it. From nearby Bran Castle to the Black Church to the White Tower and Catherine's Gate, they're all outstanding examples of amazing architecture.
Sadly, they're not so good at streets in Brasov. Take a stroll down Rope Street, it's one of the narrowest in Europe, and your shoulders will be rubbing the walls on both sides at the same time.