We're aware of an issue with this stream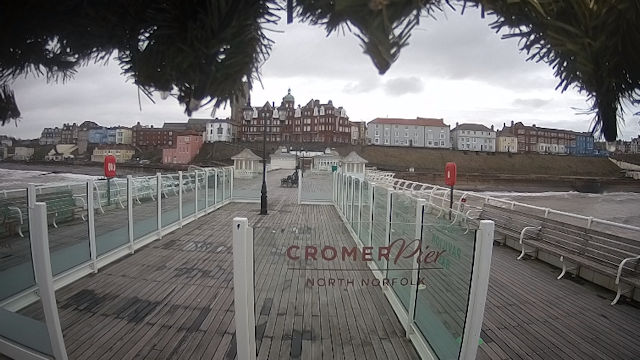 Cromer Pier Cams
There's nothing quite like a bracing whiff of British sea air. Walking the boardwalk of a pier with the waves crashing below is the perfect place to get some.
Cromer Pier first opened to the public in the early 1900s and has been a source of entertainment in the Norfolk resort town ever since. Its purpose has changed over the years from just somewhere to sit, to a place to listen to band music, to a roller skating rink and now its pavilion houses a theatre.
If there's one thing that makes a British seaside resort truly British, it's a pier. The pier in Cromer is one of the best pleasure piers in the country. Even the National Pier Society agrees with that!