We're aware of an issue with this stream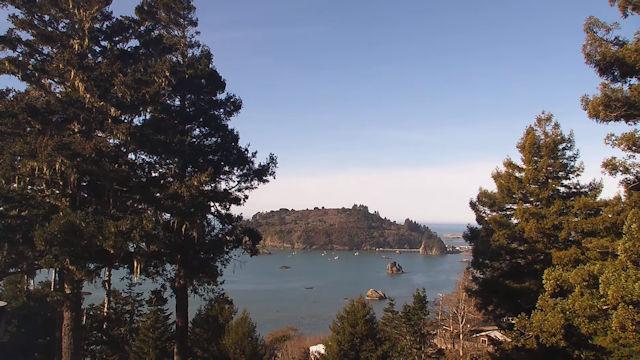 Trinidad Harbor Webcam
If you've clicked into this live feed of Trinidad harbor to check if there's mooring space for your boat in a marina on the Caribbean island, don't get ready to drop anchor anytime soon. In fact, maybe you should start brushing up on your navigational skills as you'll be a few thousand miles adrift.
This Trinidad harbor is on the North Pacific coast of California and fronts the seaside town of Trinidad. Backed by the extensive hectares of the Redwood and Six Rivers National Forests, it easily competes scenery wise with its Caribbean namesake.
If this was the Trinidad harbor webcam you hoped to view, and are sailing northwards, then shout Eureka and give a wave – it's a city you'll sail past on the way to your Trinidad moorings. If you have got lost at sea and find yourself somewhere off the coast of northern Venezuela then it might be a good idea to map out a course for the Panama Canal. Happy sailing!