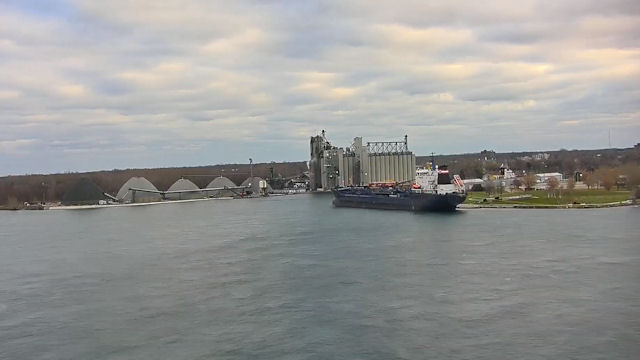 Port Huron Shipping Webcam
Port Huron is a busy industrial city in the state of Michigan. Built on the southern tip of Lake Huron, one of the Five Great Lakes of North America, it's snug up against the US border with Canada. While Port Huron isn't one of the busiest ports in the world it does receive several large, watch-worthy freighters every day.
The Port Huron live feed focuses on the St Clair River and the maritime traffic that uses the immense waterway. Join the Port Huron shipping webcam to watch those ships sail into harbor where they anchor up to unload their cargoes. They could be carrying anything from supplies for the city's paper mills, mail or agricultural provisions. During the summertime the river traffic gets heavier and you'll see river boat tours or yachts navigating the channel on their way to the city's private marinas.