We're aware of an issue with this stream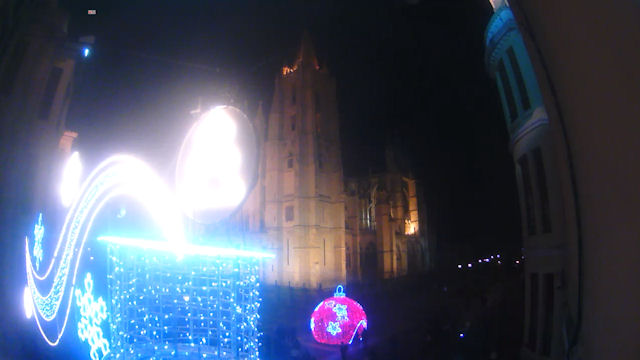 León Cathedral Webcam
The Leon Cathedral isn't only the outstanding historic building in the city of Leon in northern Spain. There's lots of them and they're all exceptional.
This massive cathedral's construction began at the beginning of the 13th century and took over one-hundred years to complete with additional parts being added during later times.
Competing with the cathedral's Gothic spires for attention from visitors to Leon's historic center are two more buildings of note. The Palacio de los Guzmanes, a 16th century castle-like structure with towers and an inner courtyard and the elaborate Casa de Botines designed by the famous Barcelonian architect, Antoni Gaudi.