We're aware of an issue with this stream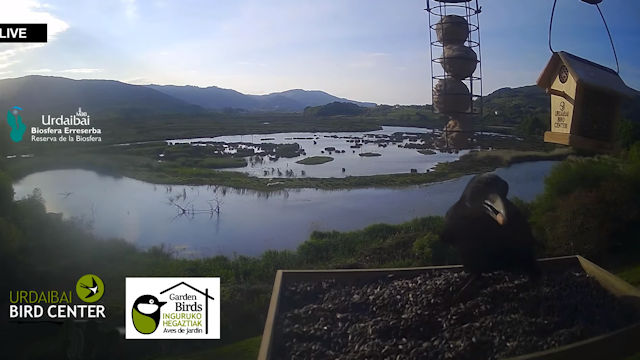 Urdaibai Bird Center Webcams in the Basque Country
When birds of a feather flock together they head over to a region of Spain known as the Basque country to spend some time at the Urdaibai Bird Center. It's like a luxury vacation for them and they never stop tweeting about it.
The Urdaibai Bird Center is a nature preserve and wildlife refuge near Vizcaya where there's extensive acreage of wetlands as well as lakes and marshes surrounded by mountains and forests. It's a natural haven for migratory birds and you'll be able to spot all manner of species on these bird live feeds.
Ospreys head there to nest and bring up their young so keep a beady eye on the Osprey webcam throughout April and early May. You'll be able to watch the fluff-covered chicks emerge from their shells, be fed by the parent birds, then see them grow their feathers before eventually taking flight and leaving the nest.