We're aware of an issue with this stream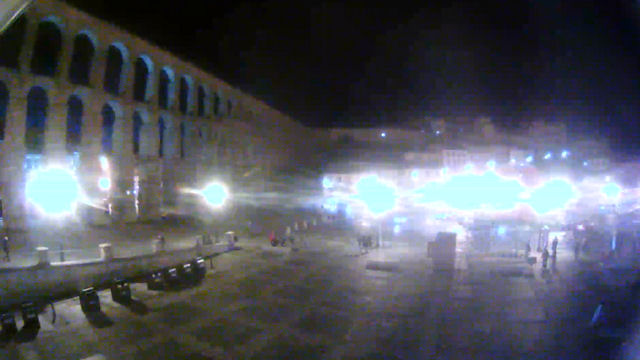 Segovia Webcam
Segovia, a city in central Spain, is full of incredible architectural wonders and is a UNESCO World Heritage Site. Segovia is also well-known for its religious pageants and medieval-style feasts.
High upon a hill overlooking Segovia is the awe-inspiring turreted castle, the Alcázar de Segovia. Similar in style to the grand chateaus of France, this 11th century fortress has served as a royal palace, a prison, inspiration for Disney animators among other things and is now a museum full of incredible treasures.
In full view on this live feed from Segovia are the city's Roman remains. Although no-one is entirely sure, the Segovia Aqueduct is thought to have been constructed sometime around AD 98. No longer used to transport water, the columns and arches of the aqueduct are an interesting and attractive city center monument. Equally impressive is the 16th century Segovia Cathedral in the city's main plaza. When the bell rings in its three-hundred foot high bell tower it can be heard for miles around.