We're aware of an issue with this stream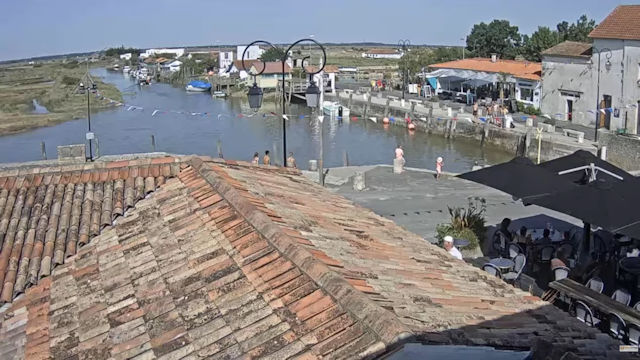 Mornac-sur-Seudre Webcam
Mornac-ser-Seudre is a quiet hamlet in western France. It's a commune that's grown alongside the Seudre River and around several of the river's narrow and winding channels.
What you can see on this live feed is probably the liveliest part of the settlement. It gets even livelier when the bunting and cafe parasols blow in the breeze or a boat ups anchor and sails down the channel.
If an artist was trying to capture the scene you can see on this webcam streaming from Mornac-ser-Seudre it would probably take them five years to duplicate all the minute details. As there's not a great deal of anything else happening here, test yourself with a game of I-Spy to see just how many different things you can spot. You'll be amazed at the list you come up with.