We're aware of an issue with this stream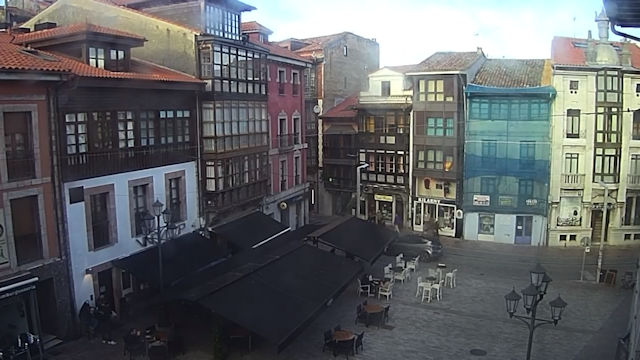 Town and Seascape Webcams around Llanes
Watch these two live feeds from Llanes, a town on the northern Green Coast of Spain, and you'll forget all about the Costa del Sol and the Costa Brava. Llanes is totally different.
Llanes is a combination of higgledy-piggledy houses which look like a creation out of a fairy tale illustrator's mind and coastlines only Nature could have designed. It's an eclectic mix, but one that works and makes it interestingly unique even where Spanish towns are concerned.
It may seem pretty quiet on these Llanes live feeds, but drop by in mid-July and it'll all change. That's when the town square is set alight with fire-walkers during the Santa Magdalena Festival. Once you've seen the joguera dance over burning coals, you'll never rate Llanes as quiet again.