We're aware of an issue with this stream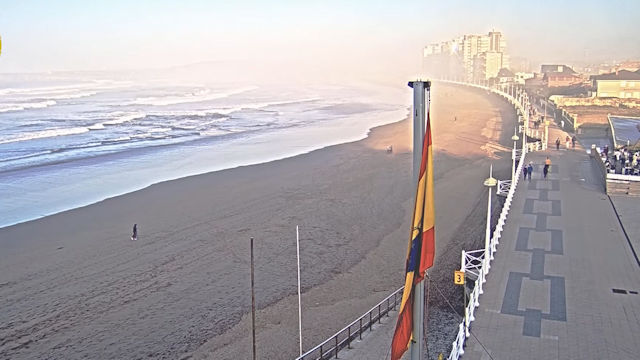 The Seafront of Salinas
View it from the east or view it from the west on these webcams streamed by the Real Club Nautico of Salinas and you'll soon realise there's one thing this seaside city in the Asturias region of Spain isn't short of and that's seafront promenade.
Salina's isn't short of beaches either and has three, Salinas, the Espartal and the San Juan, that are almost interconnected making it the longest stretch of sandy shore in this part of northern Spain.
While Salina's name may have been derived from the historic production of salt in coastal salt fields or salinas, the only salt around now comes in the form of a briny sea breeze that helps keep the summer temperatures at a bearable level for all the visitors who flock there from Madrid.