We're aware of an issue with this stream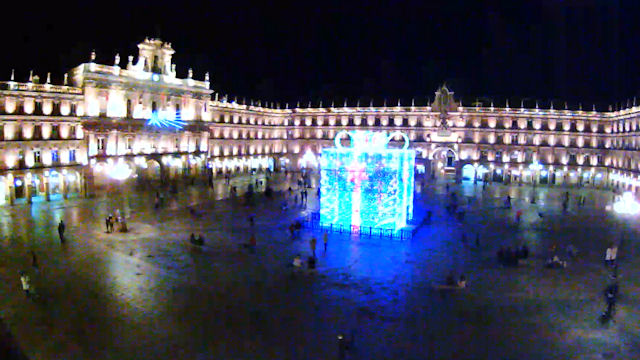 Salamanca Plaza Mayor Cam
When is a square not a square? When it's the Plaza Mayor in Salamanca is when. This square has uneven sides, but is still the most popular meet-up spot in the city.
Built on hills by the Tormes River, Salamanca in western Spain is home to the country's oldest established university. So if you want to further your education while keeping fit, Salamanca is the Spanish city to visit.
The Plaza Mayor, or big square, is where the students gather when they haven't a lecture to go to or when they feel like skipping one. No excuses for being late after being in the plaza either as it's overlooked by an equally unequal and very ornate structure housing the punctual timepiece, El Reloj, and several bells that chime the hour.