We're aware of an issue with this stream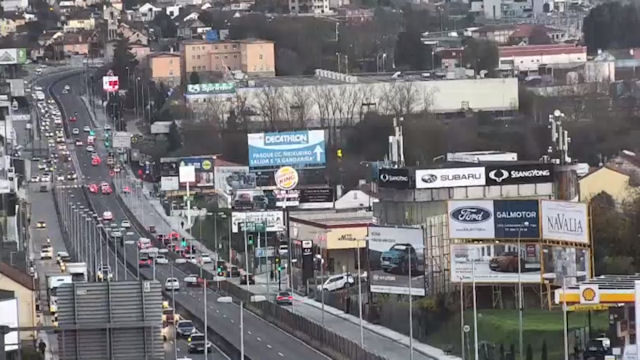 Vigo Traffic Webcams
Vigo is a city which has a bit more than just a few traffic webcams going for it and some of it quite fishy.
Vigo has developed around the mouth of an estuary on the north-west coast of Spain. The Port of Vigo is not only Spain's busiest fishing port, but the largest in the world.
When September arrives on the calendar – the first after the summer with a letter r in its name – Vigo gets ready for a week-long feast with the Seafood Festival. If that's not fishy enough, the city has a Museum of the Sea dedicated to all things fish and the fishing industry plus some very nervous live fish swimming around in aquariums.