We're aware of an issue with this stream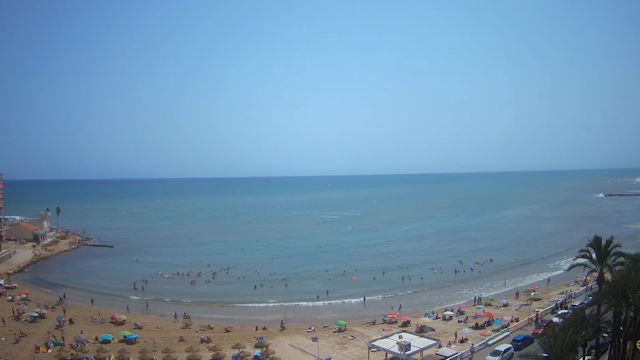 Torrevieja Beach and Port Webcams
With these webcams of Torrevieja Beach and Torrevieja Port, you can get a sneaky, almost panoramic, peek at this sprawling resort.
Torrevieja is sandwiched between Alicante and San Javier on Spain's Costa Blanca. That's a fact which thankfully has contained the spread of this high-rise hotel infested urbanization spreading any further along the coast either way.
If you tuned in to see some sun, sea and ex-pat shenanigans you may well be disappointed. The views are too distant to show any British bars and there's usually far too many bodies on the beach to be able to get even a glimpse of a grain of sand. Still, these Torrevieja Beach live feeds will show you just how blue the water and the sky are which is only really a minor compensation if you're wishing you were there.