We're aware of an issue with this stream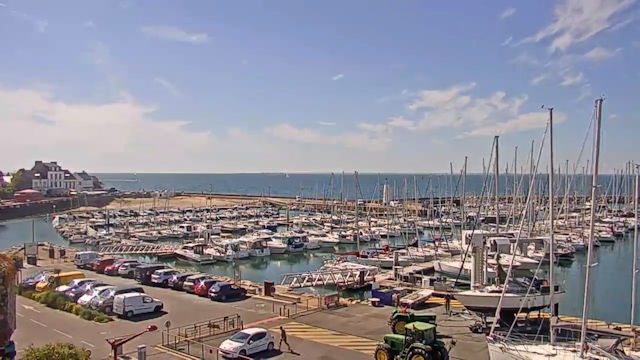 Piriac-sur-Mer Webcam
Piriac-sur-Mer is a quaint seaside town on the west coast of France that faces onto the Bay of Biscay.
Piriac-sur-Mer's cobbled streets are lined with old stone houses decked with flowers and in the summer months, when it receives an influx of visitors, pavement cafes. Folks head there to make the most of the beaches which stretch for several kilometers either side of the town or to browse the seasonal market and buy fresh local produce.
In winter, it's pretty much a ghost town, but still has a certain je ne sais quoi even when everything is closed. No matter what time of year it is, with this Piriac-sur-Mer webcam you'll get a tour of the seafront, the sea wall, the North Atlantic and the picturesque marina so if you like viewing yachts with their sails furled and bobbing at anchor – you're in luck.