We're aware of an issue with this stream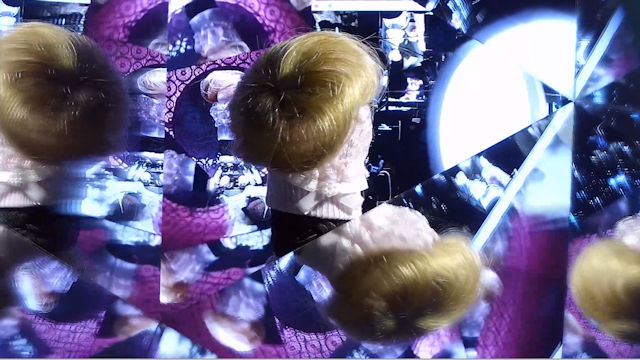 Live Art Installation 'Mal(content)' from Mark Woods in Cable Depot
Considering the fact that Camscape presents almost two thousand webcams from all over the world, this one streaming from the Cable Depot in London is a first as in part it's a webcam of a webcam. Follow that if you can.
The Cable Depot is an art gallery with a difference as it provides four by four metre spaces for innovative artists to create and exhibit their works. The preferred works are experimental and preferably use film or video, but here that's been taken one step further with webcams. Cam 1 shows you the external part of the artwork created by Mark Woods which in itself, while only being a plywood shipping container, is probably worthy of the Tate as it does hold a few surprises. Check into cam two and you could be forgiven for thinking you'd dropped into a horror-themed kaleidoscope.
What is the intrinsic meaning of the Mal(content) exhibit? Only Mark Woods knows for sure, but in the meantime, enjoy the spinning head and let's hope the wig doesn't slip as that would totally spoil the effect.