We're aware of an issue with this stream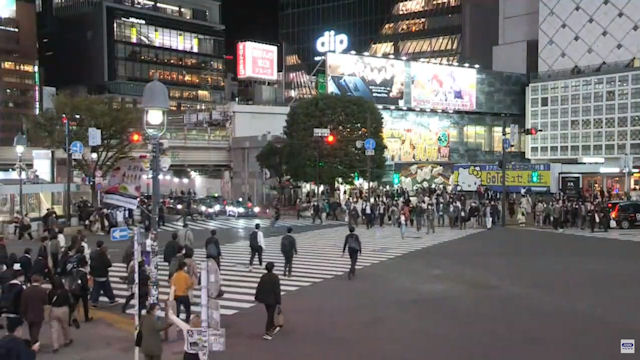 Shibuya Scramble Crossing in Tokyo
When you want to watch complete chaos, there's no better webcams to choose than these two live streaming from Shibuya Scramble Crossing in Tokyo. 
The Shibuya Scramble Crossing is a road intersection in central Tokyo. When the vehicles stop, several thousand people will cross in all directions all at the same time.
Watch the Shibuya Scramble Crossing live feed as the pedestrians gather in crowds on the sidewalks waiting for the lights to change. When they do, there's a manic surge of bodies as everyone rushes to cross before the traffic has right of way again. If you like people watching you'll love the Shibuya Scramble Crossing webcams. It's total mayhem.