View Grand Place. (Opens in a new window).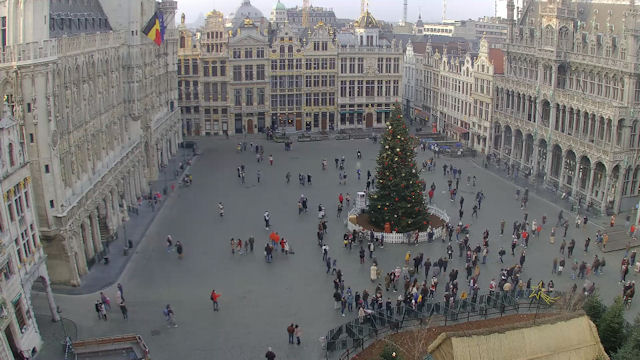 We're aware of an issue with this stream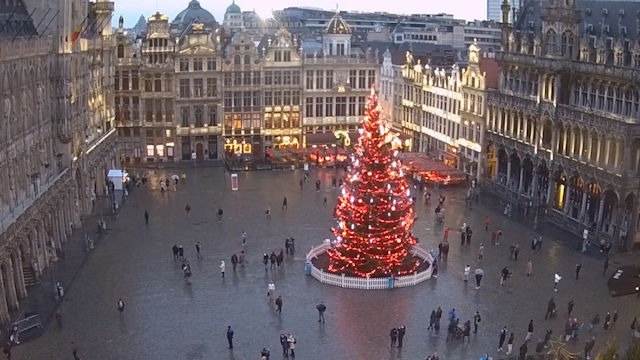 Grand Place Webcam in Brussels
Brussels, the capital of Belgium, is a city full of architectural character. Literally overflowing with UNESCO World Heritage Sites, it's also one of the home cities of the modern-day European Commission.
At the heart of any capital city there has to be a square or plaza and Brussel's is the Grand Place. Often called the Grand Market, the square has been the city's main market place since the 10th century.
Grand Place is lined with ornate Gothic buildings like the Town Hall and the King's House which have served over the years as governmental housing, regal residencies and even makeshift hospitals. Smaller properties around the square now house museums and shops selling the one thing better than beer and chips the Belgian's really know how to make – delicious chocolate.