We're aware of an issue with this stream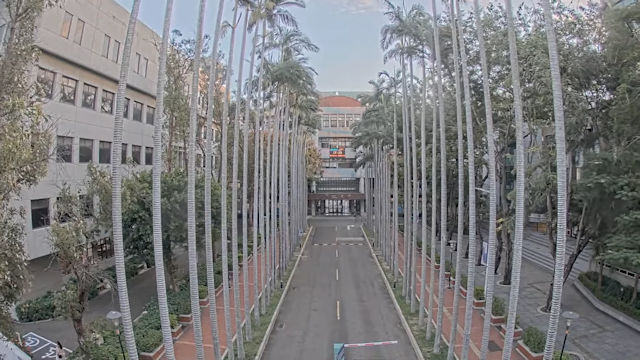 Campus View of National Tsing Hua University
While it may appear they are doing, these spindly looking palm trees are not bowing in reverence to the superior scholastic talents of the alumni attending the National Tsing Hua University. It's just a bad camera angle that makes them look bent.
The National Tsing Hua University in Hsinchu City in Taiwan is one of the top research universities in the country for scientific, engineering, and technology studies as well as the arts and humanities. Life on the university campus is quiet most of the time as serious studying always takes precedence until the springtime when the Meichu Tournament takes place.
The Meichu Tournament is a week-long competitive event when the students of the National Tsing Hua University take on the students of the National Yang Ming Chiao Tung University in all manner of sports. It's not quite the Olympic Games and the students do get to party after which, after all that studying, they quite rightly deserve.