We're aware of an issue with this stream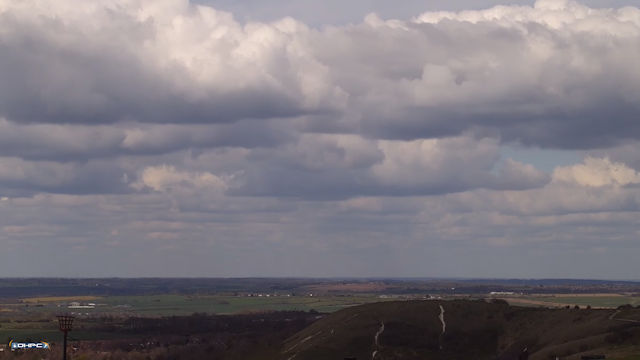 Dunstable Hang-gliding Club Webcam
What do folks do on Dunstable Downs? They climb up it then let fly in a hang-glider or a paraglider, but only if they've pre-booked their air space time otherwise they're grounded.
The Dunstable Hang-gliding and Paragliding Club who stream this live feed are who control all the take-offs and landings from Dunstable Down. That's a good thing as it's not far from Luton Airport and coming face to face with a Boeing 747 coming in to land while you're hang-gliding really wouldn't be much fun at all.
All the fliers from Dunstable Downs have to be fully trained to club pilot level, be a member of the DHPC, and have a briefing before take-off. That's good as it saves any inexperienced novice getting blown off course and ending up in one of the animal enclosures at Whipsnade Zoo which is just down the road. Now you know why kite flying is so popular in this part of Bedfordshire.