We're aware of an issue with this stream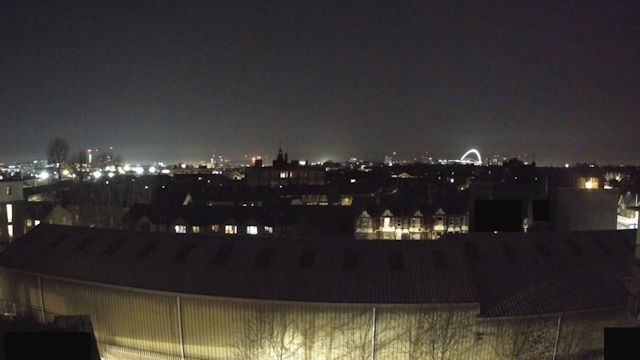 London Skyline Webcams from Kensal Green
England's capital is crammed with distinctive buildings but you won't catch sight of many of them on these London skyline webcams streaming from Kensal Green unless you use a magnifying glass.
Kensal Green is an up and coming suburb of north-west London that's edging towards being one of the city's newly revamped and on-trend areas. That said though, its stylish gastro pubs, cafes and boutiques struggle to detract the attention from Kensal Green's oldest and most interesting feature, Kensal Green Cemetery. The Gothic 19th century graveyard is chock-full of catacombs, mausoleums, and archaic headstones of relatively well-known historic figures covered in strands of creeping ivy.
No, you won't get a close-up of the cemetery on these London skyline live feeds. You can spot the Wembley Stadium on the distant horizon if you squint hard enough, but thanks to Rob and his strategically placed bird feeder, you will see a flurry of London sparrows pecking away at some seeds. Nice one, Rob!