We're aware of an issue with this stream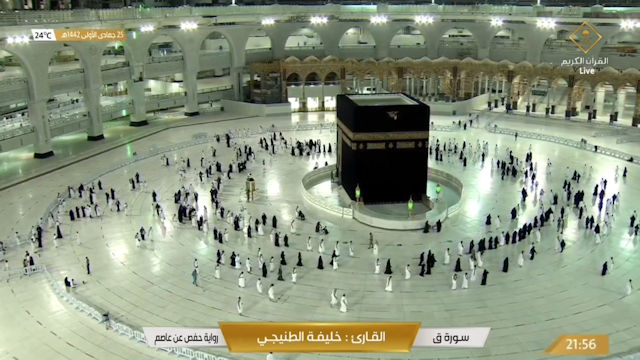 The Great Mosque of Mecca Webcam
Note – this feed is intermittently offline. Come back another time if so!
This live feed streaming from the Great Mosque of Mecca in Saudi Arabia takes people watching to a whole new level.
The Masjid al-Haram or Great Mosque of Mecca is one of the most important religious sites for worshipers of the Muslim religion. The immense and elaborately decorated mosque contains a sacred building known as the Kabah as well as several other important ancient relics.
The mosque is visited by millions and millions of pilgrims every year. Why are they walking around in circles? No, they're not looking for lost loved ones among the mega-crowds. Circling the Kabah is part of the pilgrimage ritual.