We're aware of an issue with this stream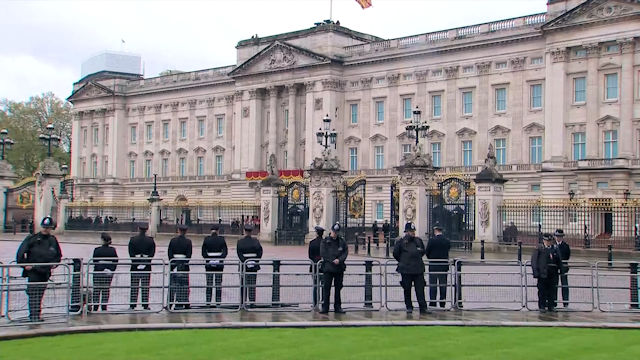 Buckingham Palace Live Webcams
You don't need to be a member of a gate appreciation society to be totally enthralled by the gates of Buckingham Palace recently. There has been a lot more comings and goings at the palace than usual as the coronation of King Charles III took place.
There was plenty to see on the various webcams as the events of the day unfolded. Cheering crowds and countless flags lined the streets of the procession.
The live feeds of Buckingham Palace come and go with various events now, so new streams will be added to this page when they are found.
The bonus for those who watched the coronation procession via these cams? They didn't need to look over anyone's shoulder, no-one's head blocked their view just as the King and Queen trundled past in their carriage and they didn't need an umbrella when it rained.