We're aware of an issue with this stream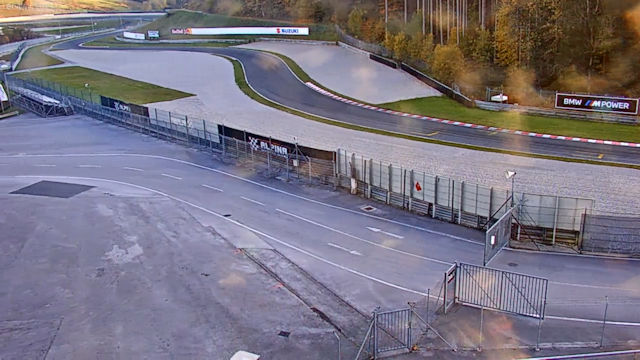 Salzburgring Race Track Webcam
The Salzburgring Race Track is a four and a quarter kilometre-long grand prix circuit near Salzburg in Austria with twelve bends.
You won't be going round the bends with this live feed though as it's focused on the stands, the starting grid, some trees and the surrounding Salzkammergut Mountains. Which is great unless you click in when the sun is going down and then you'll be blinded by the light, but not the light of revelation more the last lingering rays of the day before the sun finally slips behind the peaks.
If you join the feed when there's a car or motorcycle race on be prepared to see nothing more than a blur as once the chequered flag goes down the competitors become a blur as they whizz past at an average speed of 160kph. Thankfully, unlike the race vehicles and the sun, neither the mountains, the trees or the stands move so there's always something static to look at.