We're aware of an issue with this stream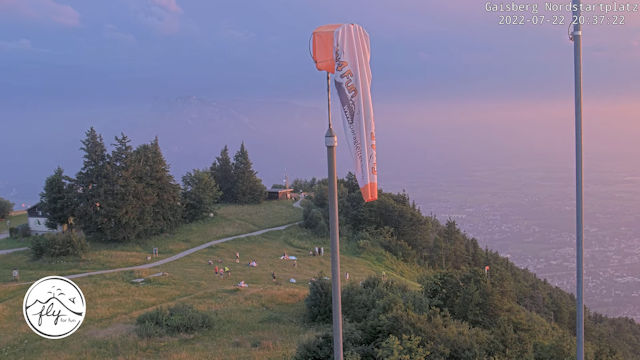 Paragliding Windsock Webcam on Gaisberg, Salzburg
A windsock may seem a strange thing to focus a webcam on, but it does serve its purpose especially if you're planning on leaping off Gaisberg Mountain in a paraglider. It's definitely not recommended to do it without.
Gaisberg Mountain is a one-thousand, two-hundred and eighty eight metre peak on the outskirts of Salzburg in Austria the summit of which is a popular paragliding launch pad. Keep watching this live feed streamed by FlyForFun and you will eventually see someone take to the air.
You don't have to be an adventure sports enthusiast or keen hiker to enjoy the amazing views from the top of this Austrian mountain. There's a regular bus service running up and down from Salzburg to the summit, but that somehow doesn't sound quite so exciting as paragliding.