We're aware of an issue with this stream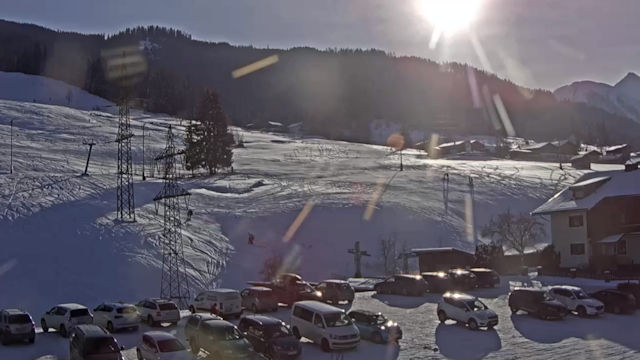 Embach, Mountain Village Scenes
Where do all good ski runs end? Close to the car park of course! Who wants to walk far when they've just skied down a massive mountain? Not the skiers who head to the slopes of Embach and that's for sure.
Embach is a mountain village in the Salzburg region of Austria that's a ski resort in winter and like something out of the 19th century Heidi novel in summer.
Click into this live feed from Embach when the weather is warm and don't be surprised if you hear goat bells clanging, someone yodeling and get a whiff of melted cheese from a traditional Austrian fondue. In the winter all you get is snow, snow and more snow.