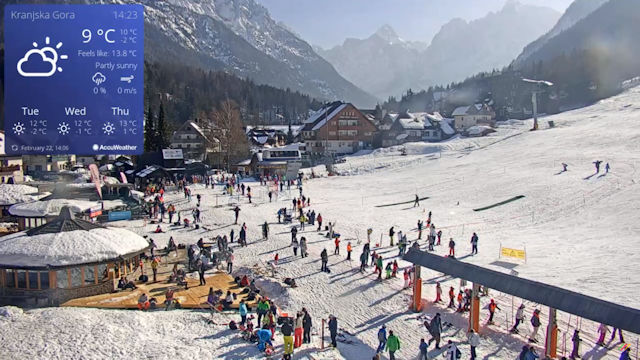 Kranjska Gora Alpine Resort Webcams
With these live feeds streaming from Kranjska Gora in Slovenia, you can take a virtual tour of not just the ski slopes in the Kranjska Gora Alpine Resort, but the surrounding area and the town too.
Kranjska Gora nestles amid scenic splendour in the north of the country close to its boundaries with Italy and Austria. Bordered by the Triglav National Park and the Julian Alps, Kranjska Gora is a popular spot for summer recreation as well as world-class winter sports. If the landscapes and lake views don't keep you entertained then the skiing activity definitely will.