We're aware of an issue with this stream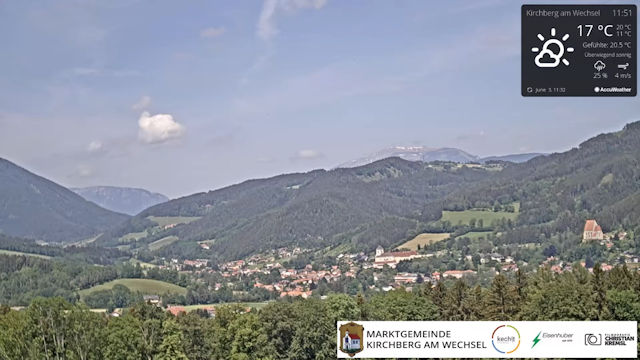 Kirchberg am Wechsel Webcams
If you're looking for a rural retreat, take a look at the live feed streaming from the Steyersberger Schwaig Lodge and you'll have found one. It really doesn't get more rural than that and still be able to be classed as civilised.
The lodge is around ten kilometres from the nearest town of Kirchberg am Wechsel in eastern Austria so stay there and it wouldn't be hard to get back to nature. In fact, you may find it comes knocking on the door. Around the lodge's location are trails popular for hiking in the summer and cross country skiing in the winter all winding through the stunningly beautiful alpine countryside.
If you took one look at the dense forest around the lodge and shuddered, it could be because a certain children's song came to mind when you saw it. Yes, if you go down to the woods you may well be in for a big surprise and it wouldn't be in the form of a teddy bear's picnic either. It'd be more like – spot a European brown bear coming out of the undergrowth, throw your sandwich at it and run for your life. There are some big beasties in those trees.