We're aware of an issue with this stream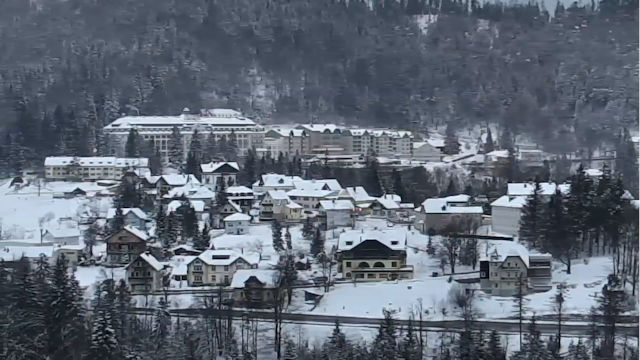 Semmering Webcams
Semmering is a small town in north-east Austria that only comes out of hibernation when the season which most people dread, the one of snow and ice, arrives. But not Summering. That's when it wakes up and becomes a popular skiing resort.
What goes up must come down and that's a particularly relevant fact when you jump on a ski-lift and go up a mountain covered in snow. These live feeds from the webcams in Semmering bear witness to that, but only in winter. The rest of the year coming down is by shank's pony only or a return trip on the ski-lift.
Are there better and less exhaustive ways to see the Alpine scenery around Semmering? Definitely! Jump on a Semmering railway train and let a locomotive do the leg work around the mountains while you sit back and enjoy the views through the carriage window. Only problem is – you won't see much when passing through the fourteen tunnels on the route.